A majority of internet usage in the present scenario is done via mobile device i.e. a personal digital assistant, enterprise digital assistant or mobile phones. Apps are used tremendously to transform businesses and set the pace of success high. Here, a mobile device makes use of certain apps to do the needful. As a result of which, mobile app building or development has witnessed a revolutionary growth in terms of revenues and jobs. These apps are either installed during manufacturing, or delivered later . To build apps, developers have to perform tedious tasks. But with the advanced technology, we can now build apps without coding. This allows user ( the focus of interaction) to develop an app or rather customize it accordingly. Here is a list of tools available to build apps without coding.
Appy Pie App Builder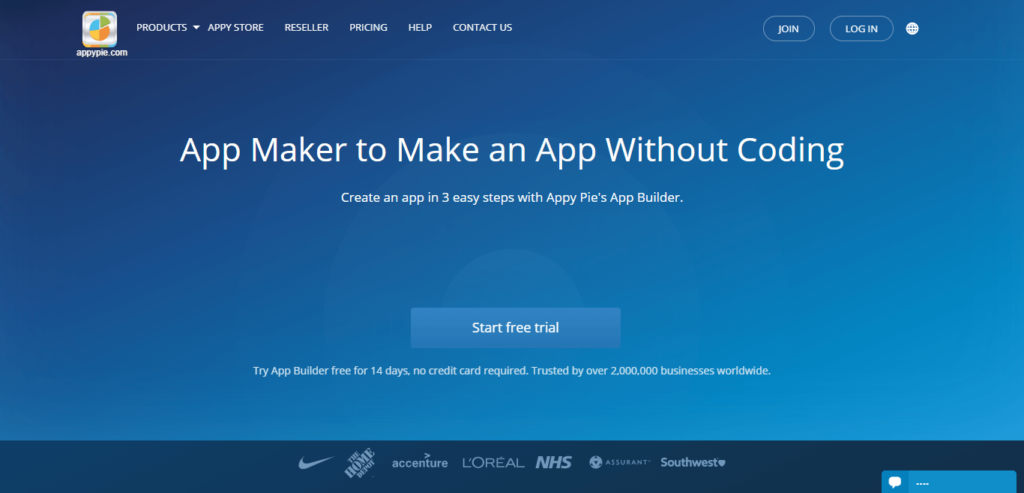 Appypie: Users without prior coding knowledge can build apps on appypie.com. It builds apps in 3 easy steps using drag-and-drop components driving out the need of any download or installation. This platform builds apps for Windows, iOS and android which can later be published to Google Play or iTunes. The complete version of developed app is a hybrid based on HTML5. Usage of this tool ranges from free to platinum fee of 33$ per month.
Simi Cart
This emerging Magento shopping cart solution is one of the best platforms to develop Native Mobile Apps and Progressive Web Apps for any eCommerce business. With SimiCart, non-tech-savvy users without any prior knowledge of coding can develop Android and iOS apps of their own in just under 3 minutes. The only information that you'd need to provide is the information of your eCommerce store, from which an independent app with customizable themes can be developed. Besides being the go-to choice for building Native Apps, SimiCart is also one of the leading companies to build Magento PWA with an abundance of positive customer feedback.
Appy Builder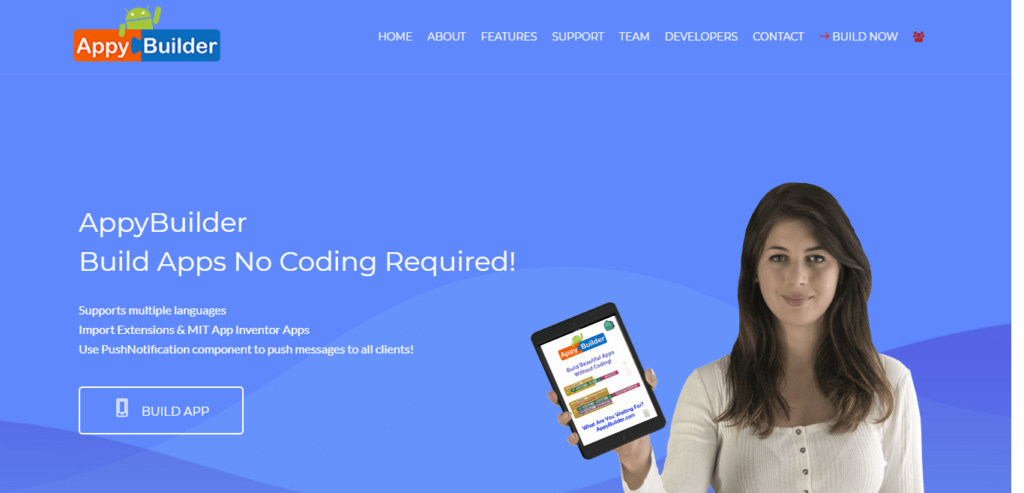 Appy Builder: It triumphs among the various professional Android mobile app building tools which doesn't require coding. A completely drag-and-drop platform complimented with some outstanding features. Firstly, any browser can be opted for app development. Secondly, it allows one to choose among 12 different languages. Thirdly, it uses diverse storage components namely Google Spreadsheet, Local SQL lite, Firebase DB, and lots more.
Apps Easy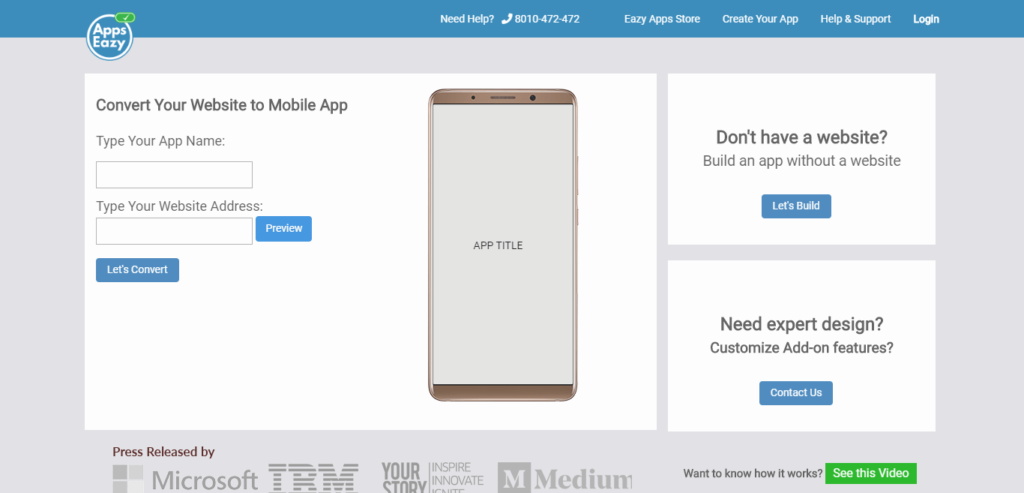 Apps Easy: If there is a wish to take the business to the zenith, then this is your cup of tea. Comprising all essential components it facilitates the development of an Android or iOS app instantly. After which the app can be published in its store for free or in the Google Play store or in iOS store. Later of the two being chargeable. If not satisfied with the results, refund can be requested.
Thunkable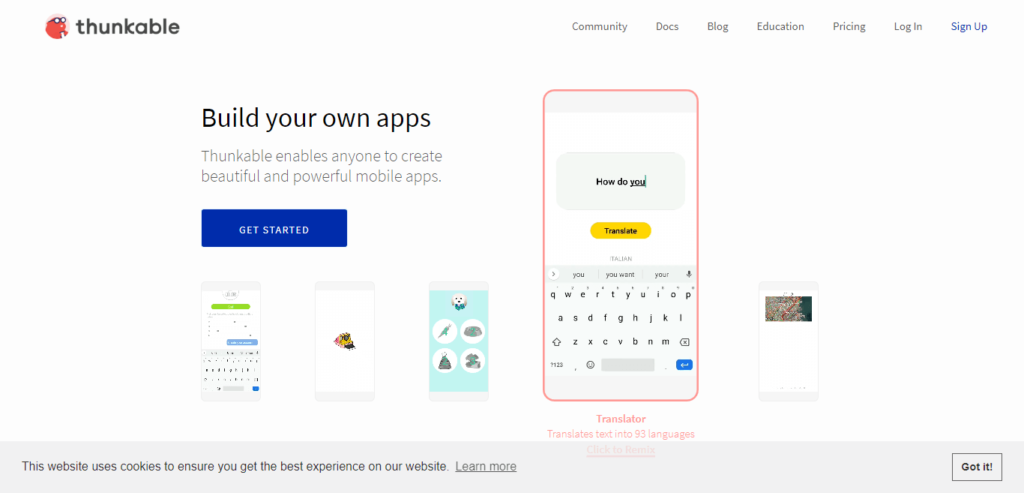 Thunkable: This is a cross-platform app builder which enables users with no coding knowledge to develop really beautiful native apps or to modify the old ones. It also provides a live chat facility with their learned professionals. Works for Android and iOS. It charges a maintenance fee for components such as Ads by AdMob. Pays by Stripe.
Build Fire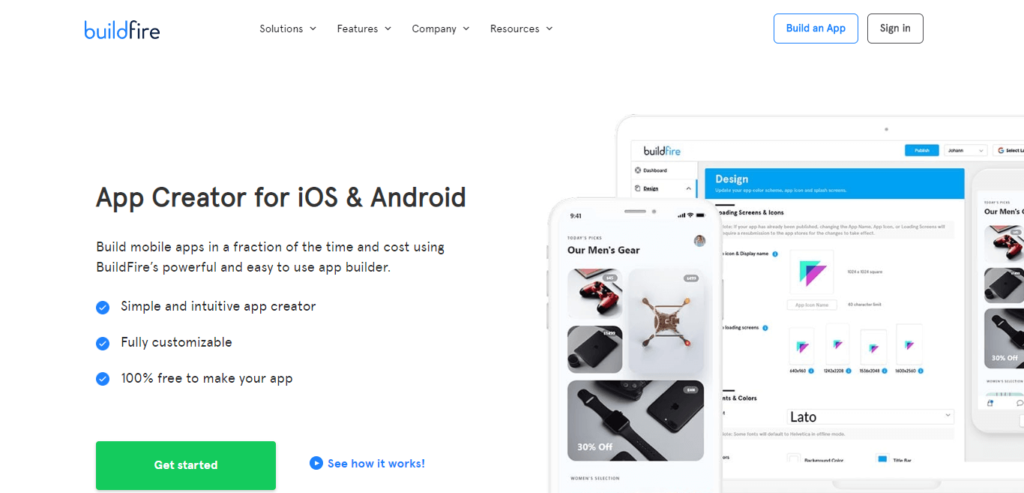 Build Fire: Facing that cutthroat competition comes up really compatible professional app developer Build Fire. Frames marvellous apps at very minimal maintenance cost. Dotted with timely delivery, it works wonderfully for Android and iOS. But, it does provide its user with free trial versions also.
Apps Geyser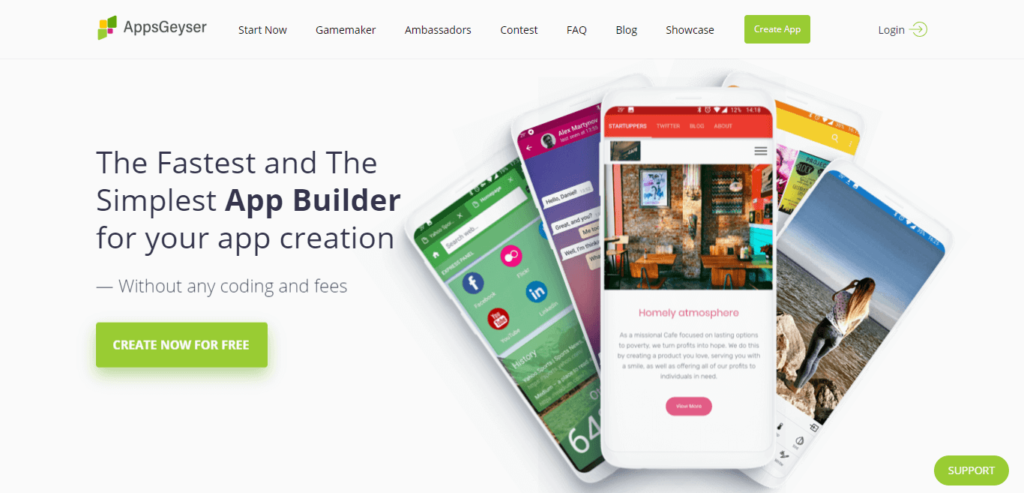 Apps Geyser: It claims that its users can earn up to 6000$ per month. Featured with code-free development of Android and iOS apps and that too at no cost at any point of time. Aids the process with 70+ app templates, how to guides, weekly knowledge updates. By controlling the ads one can make 100% out of it.
Mobin Cube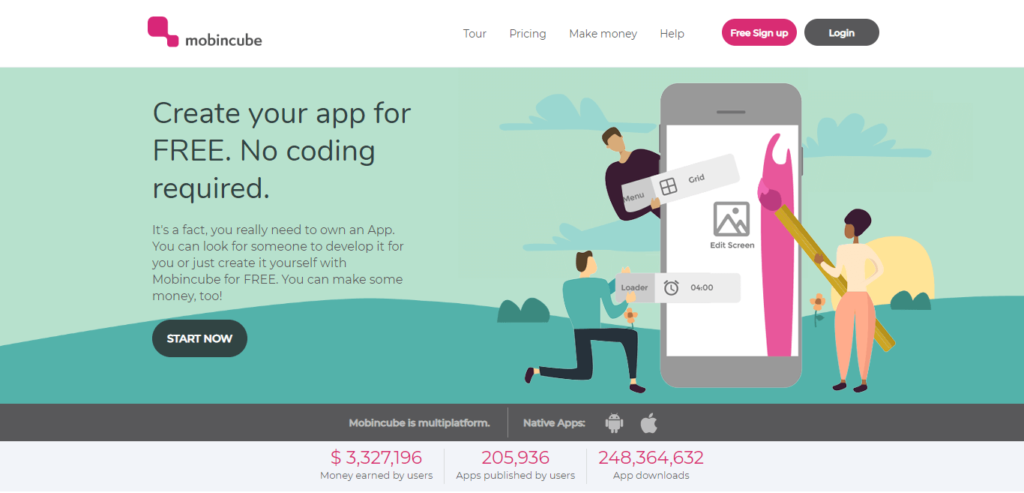 Mobin Cube: A Spanish company which bagged 1M$ in 2013 through a crowdfunding company. It offers various pricing plans with different benefits of push notifications, the number of monthly users and ad free space. Offers interaction in 7 different languages. Popping up of ads becomes a con.
Good barber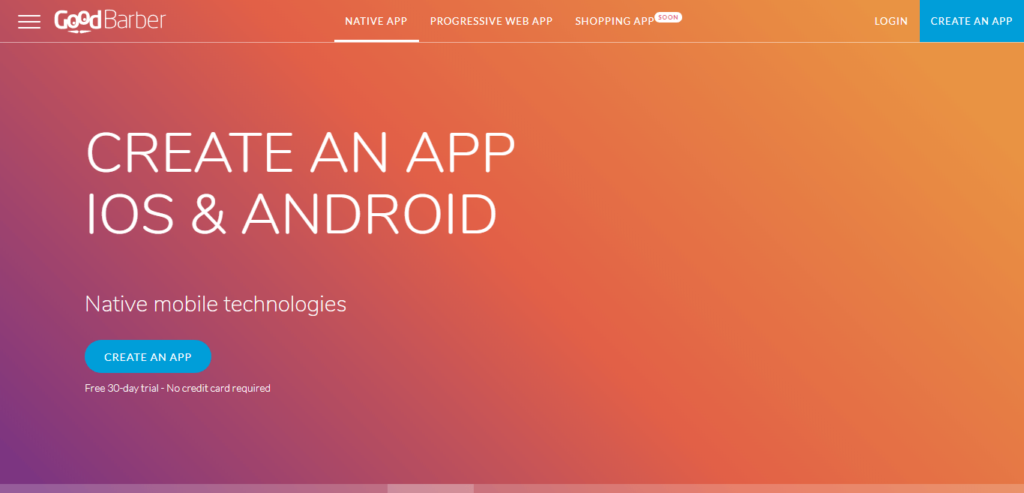 Good barber: An Android and iOS app developer based on the island of Corsica. It's approach is to put design front and center. Able to Work without a connection too. It allows you to select among 12 different languages. Crafted in such a manner to allows advanced features like Beacons, Geofences, Widgets and 3D touch for Apple. With its various pricing policy based on the kind of app to be developed, it excels in its field.
Ionic Framework
Ionic Framework: Being one of the outstanding HTML5 mobile framework it leads any business achieve success. Built on Angular JS framework.
Swiftic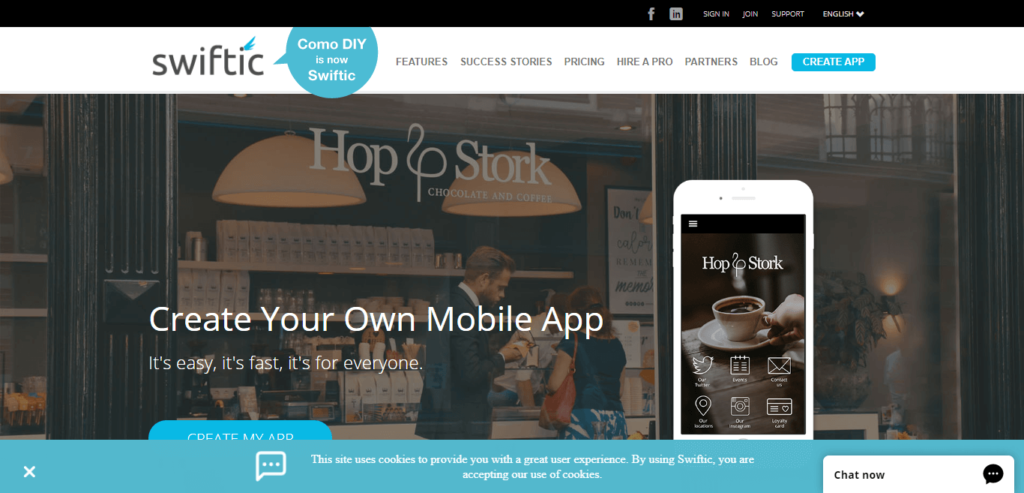 Swiftic: Owing to the increasing online presence of businesses worldwide, even small enterprises need to have an app to fast pace their success. Swiftic serves this need with their budget offers. Wherein, monthly, yearly and bi-yearly pricing policies are offered. It engages its customers through loyalty and reward features. Here they offer stamps or digital scratch cards on visiting the store. These later offer variants of discounts, etc.
App Institute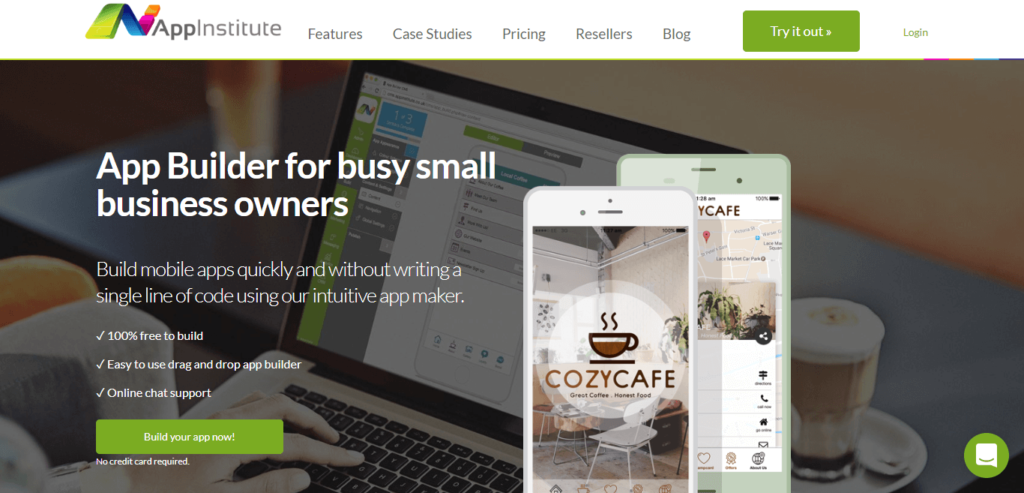 App Institute: Along with matching all the essential features of almost all the code free Android and iOS app builder sites, it stands out with its calendar and booking system. With the help of which customer attendance can be increased by adding events in the calendar and inviting customers for the same.
Best Apps Builder
Best Apps Builder: This is a WordPress like app builder and editor. One click and insertion of new content. That's all has to be done for editing. Amazing for those who know HTML and CSS. One can fully customize the code and change the appearance of any template. Similarly, create a new app too.
Biznessapps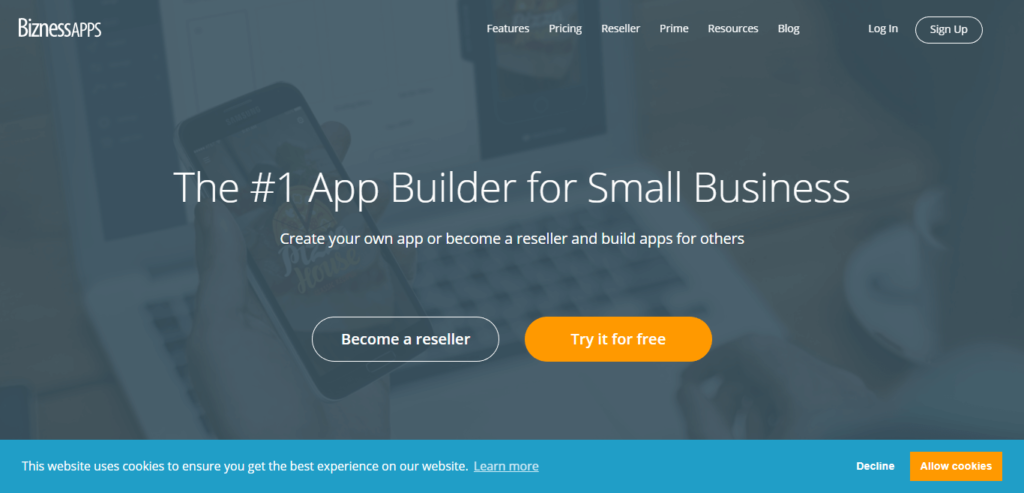 Biznessapps: With the help of dedicated team members one can build apps without making using any code. They have also received 1st place in North America Customer happiness award. It focuses to cater to the needs of small businesses also. Customers have improved their business by 80%.
Reneka App builder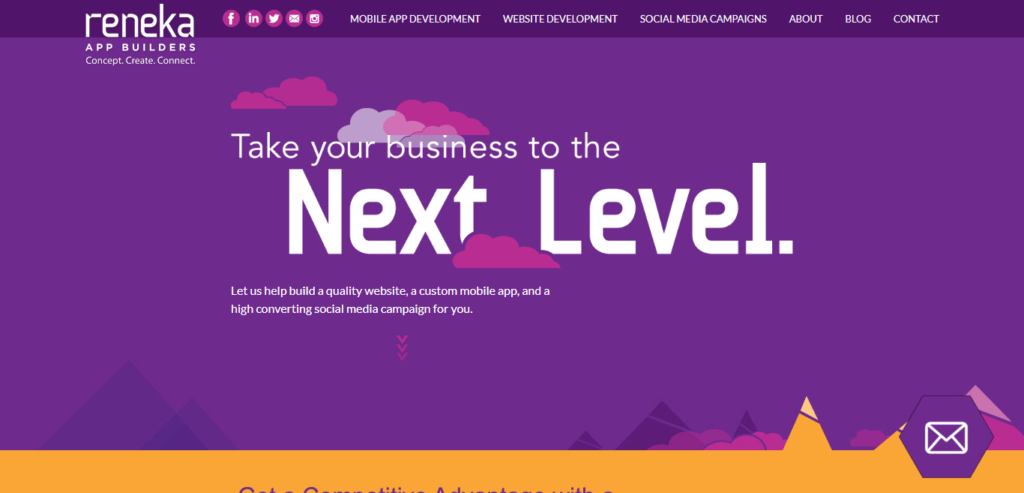 Reneka App Builder: It builds competitive apps for Android, iOS and windows. Also capable of upgrading any app whether developed on their app or not. It is known for it social media campaigns which attracts several customers. It builds websites too. Overall, an apt for apps.