What you see is what is get. This implies and calls for a catchy appearance, so as to get the most out of it. In this digital era, most organizations have officially built up their separate attractive sites to turn out to be progressively open for their clients. With the assistance of web architecture, entrepreneurs can make an easy to use portal and invite clients to get valuable data. This can be achieved by making use of effective and pleasing vectors which can be scaled to any degree without diminishing the quality. Being very small in size, it doesn't take much space. A well designed website or app is detrimental to the success of any venture.
In addition, when you have an all around overseen site, individuals can depend on you. It manufactures trust, and when guests trust you, they won't have questions in getting your items and administrations. In actuality, you will have a flourishing and beneficial business.
Undraw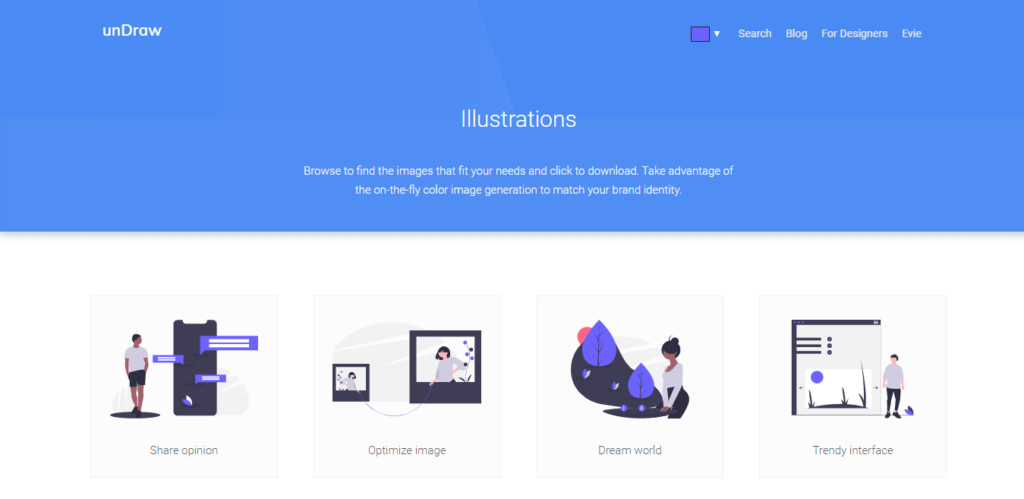 Undraw: Give imaginations a shape by selecting among the multilevel objects for trendy and catchy web design. Undraw is an expert at svg images. It makes use of on-the-fly generator to customise colors. Furthermore, one can embed code directly for faster loading.
Iconscout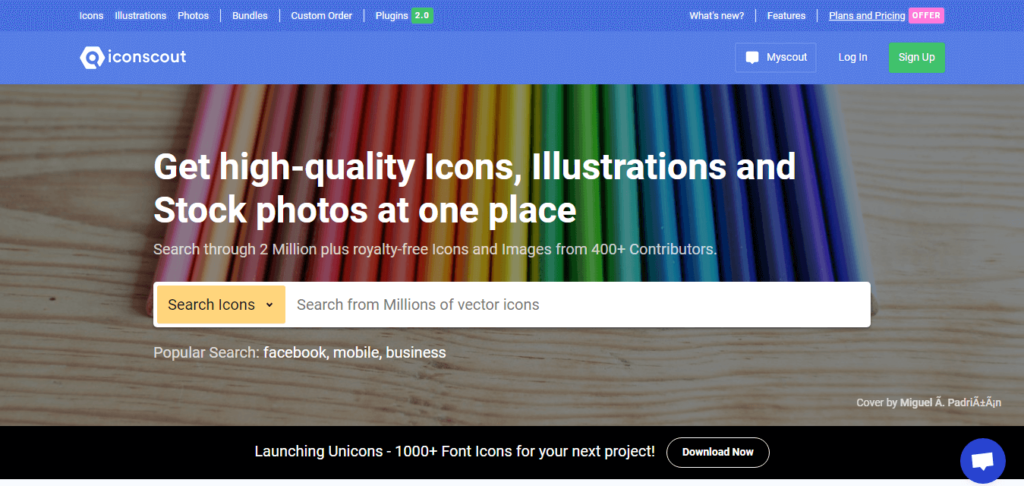 Iconscout: Launched in August 2016, it is one of the friendliest design community of highly creative artists. It has accomplished a mark of 600,000+ icons, 25,000+ tags and several other illustrations and stock photos. Offers diverse vectors put into 35+ categories. On the whole, they are on the top of the heap.
Vecteezy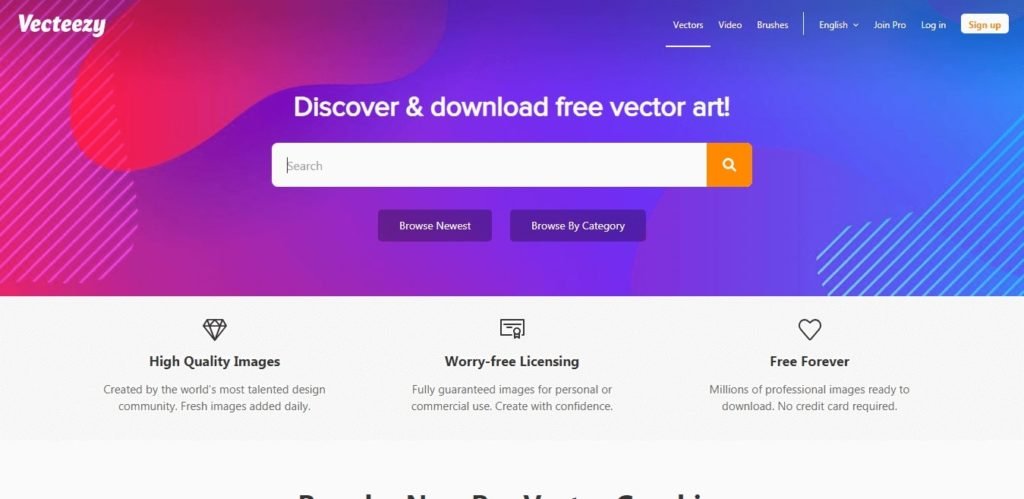 Vecteezy: Dotted with all the necessities for vectors designing, it comes up with a unique feature of editing designs before downloading. They update fresh designs everyday contributed by their expert team hired from corners of the world. Hence, imparting diversity coming out of their diverse expertise.
Clipart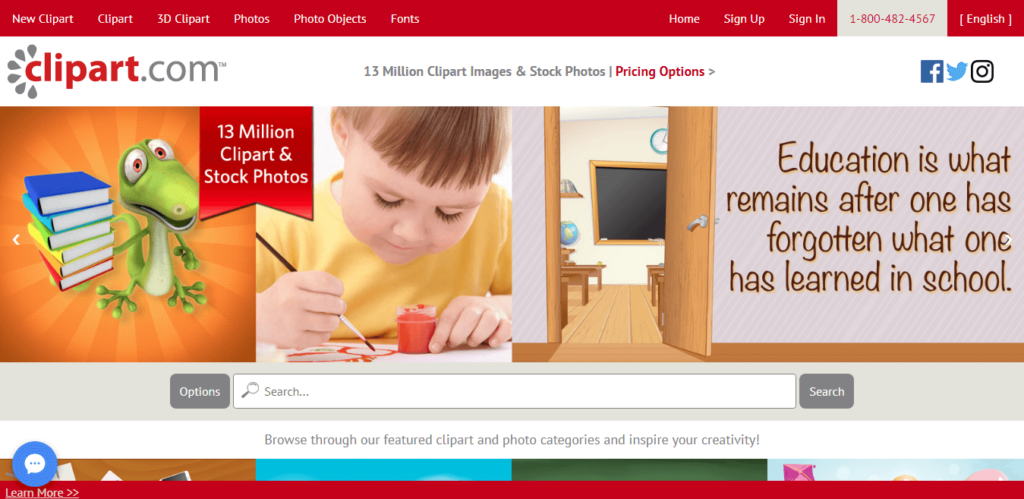 Clipart: One in thousands is clipart. Which has overcome the traditional catalogue system of finding designs. To use their items one has to just cut and paste. They have maintained their integrity with the vast collection they possess. All except photo images is free. It is updated almost daily.
Icons8
Icons8: A one stop solution to end up a project in A+ grade category. Few simple steps and done. Just search, recolor, drag 'n' drop. All PNG files up to 100×100 pixels are absolutely free. Vectors and large PNGs are chargeable. Their icons are crafted in 7 different styles: iOS, Windows 10, Windows 8, Android, material, color and office.
Stockio
Stockio: As the name suggests, they are the players of stock photos. Search for featured stock photos ends here. Apart from these they also provide items like vectors, items, videos and fonts and all these without any fee. Search and download the design required. On the whole, it is a go-getters stop for best business webpages, blogs, brands, etc.
Vectorjunky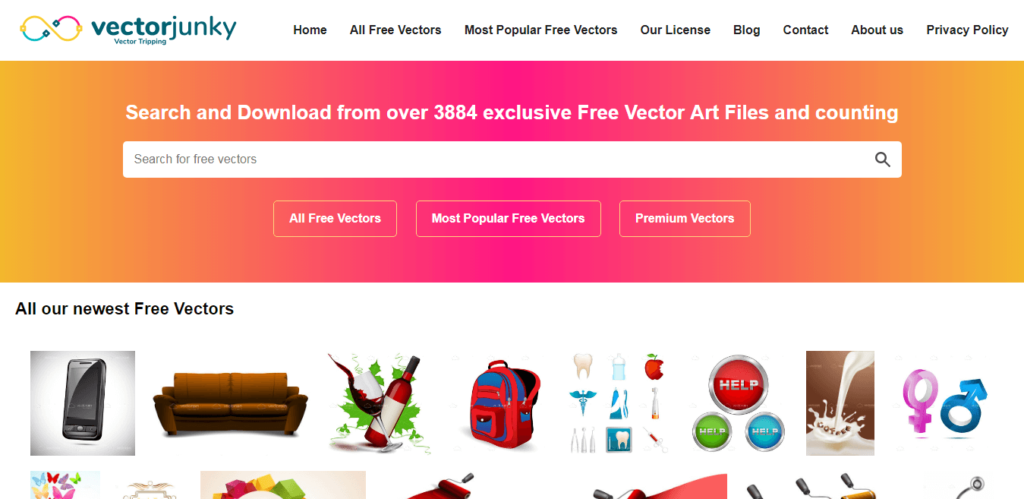 Vectorjunky: They offer an index of 3884 innovative vector files for no fees. Their list of categories are incomparable. Just click and download the art chosen. They add 20 new vector files daily. All files are quality checked for functionality and compatibility. There are no pop-ups, ads or redirects while working on websites.
Streamlineicons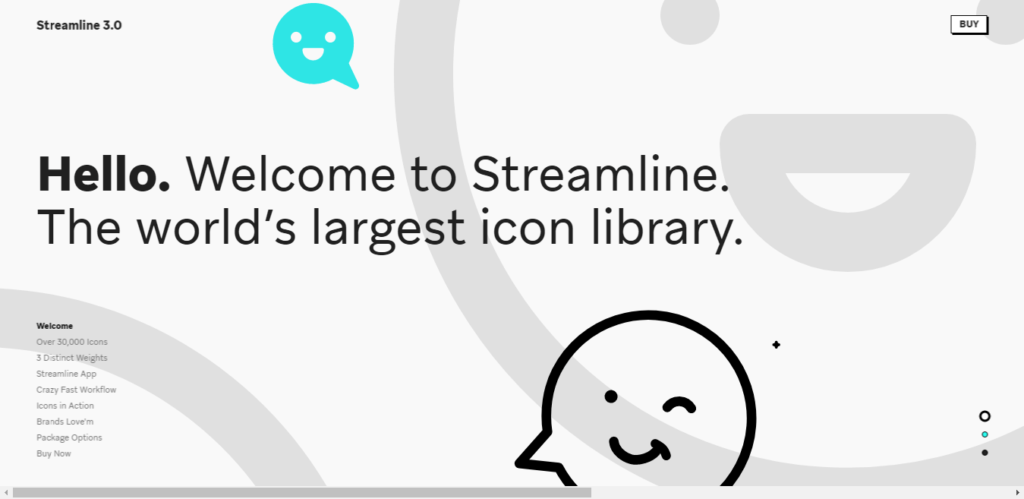 Streamlineicons: They have reached the milestone of 30,000 icons, 53 categories and 720 subcategories. Allows user to choose among 3 styles displaying vector in multi color ( colorful), duotone( uses strokes, accent filling and background) or line( using one color). Allows download of 50 free illustrations after which it charges a prescribed fees.
Dryicons
Dryicons: Undoubtedly, an icon developing site which offers a wide array of designs. With their free licensing, everything is absolutely free to download. Their extravagantly smart team is always ready to serve and fix any kind of problem. All of its images can be used personally or commercially.
Vectorgraphit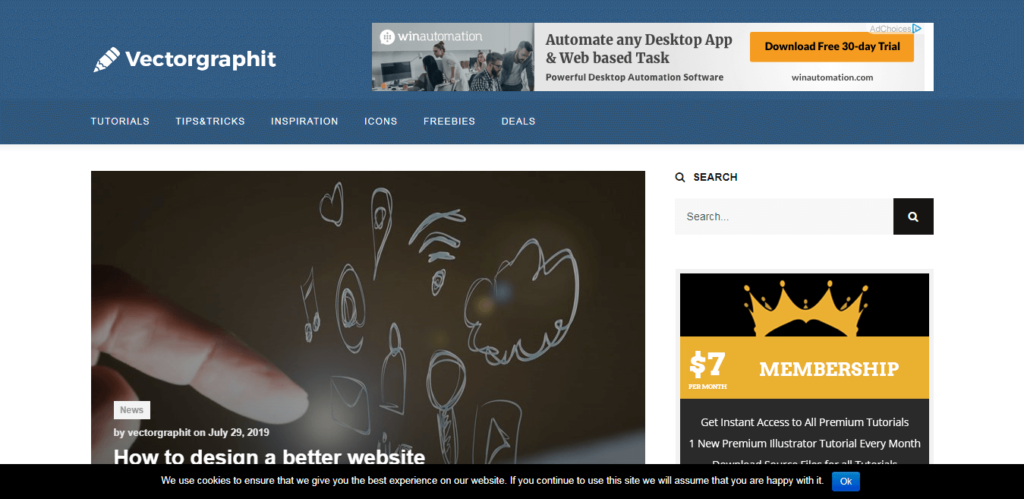 Vectorgraphit: This is a blog for newbie, tutorial and quality vectors. They make the users learn Adobe Illustrator or other vector editing software. Along with that, they also provide their users with tips and tricks to improve their designing skills. They give away various discount offers to their users.
Vectorstock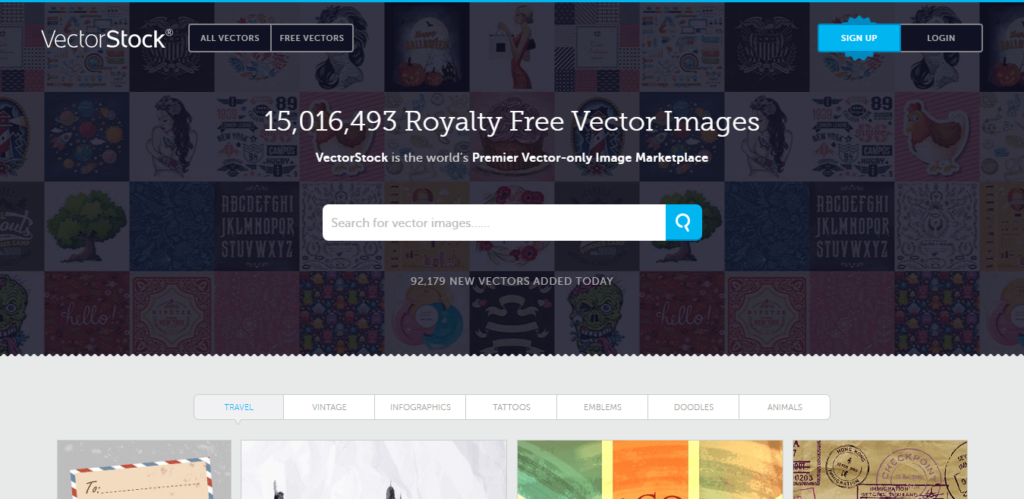 Vectorstock: If royalty-free vectors are the need of an hour then this is the best market place. Comprises 13,362,970 images at a glance. Offers a wide range of pricing policy. The vectors are sharp and do not blur even when zoomed for 1000%. Vectors are displayed in 3 categories on their web page.
Vexel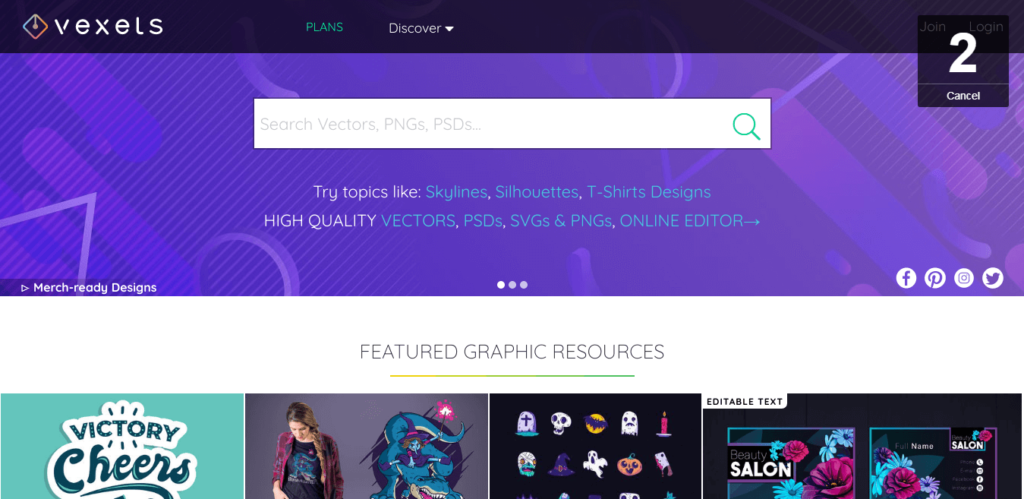 Vexel: They offer high quality vectors, PNGs, PSDs which are editable online. Their key differentiator being the newly launched T-Shirt mock-ups and merch-ready designs. All the services are distributed at good discounts. Some services are free but a subscription is recommended for quality service and high end work satisfaction.
Freevector
Freevector: Excels in illustrator EPS, AI, PDF and SVG files. They add hundreds of vectors in a month. Vectors are free for personal use. But, for commercial use its chargeable. The free vectors work best for the creation of a website, an avatar, flyers, etc.
Vectorportal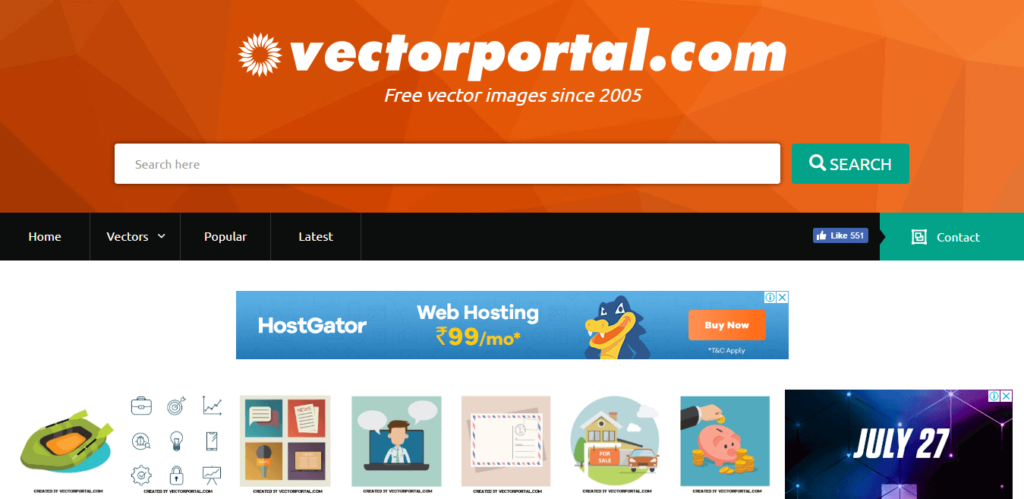 Vectorportal: Launched in 2005. They have been repeatedly ranked amongst the top 10 free vector resource. Has been an expert at crafting free stock vectors for both personal and commercial use. They also allow artists to showcase their vectors to the visitors of the website.
Free Vectors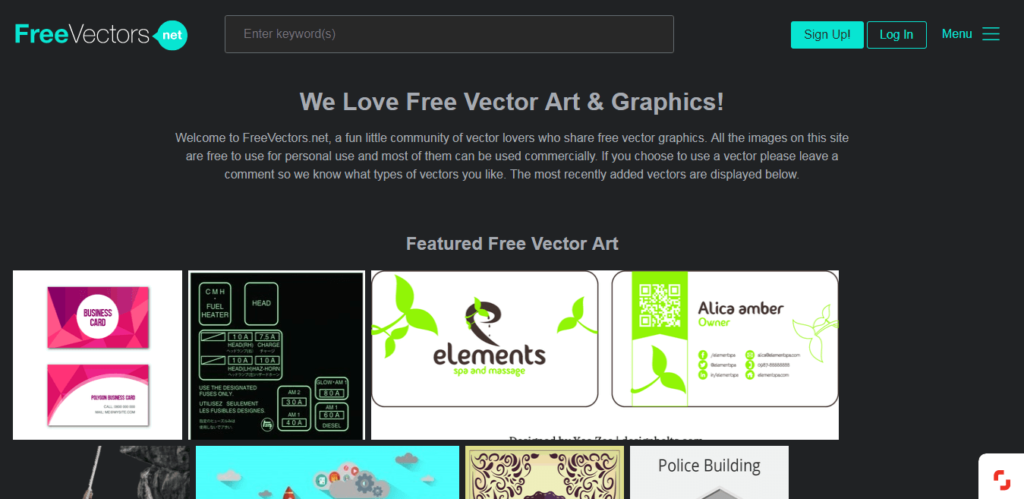 Free Vectors: If there is a need for free original vector designs for personal or commercial use, then freevectors.net is the best suit. It allows one to search vectors using keywords. One can also leave a comment for the type of vector required. Their learned team is highly responsive.