The Graphics Interchange Format or better known as its acronym GIF is a bitmap image format animation. GIFs are widely used today in every other website we visit. GIFs are used widely to begin conversations today, and also to send jokes and witty replies. GIFs are mostly a part of a video clip, or maybe something animated such as graphics or logos. The usage of GIFs makes one's website look much better and attractive. GIFs tend to indulge people in it. Since it a short cropped part of a video, it is easy for the people to look at and sometimes it makes people go and watch the whole thing. This article lists the best GIF creation tools available online.
GIPHY
Giphy is the most popular, widely used GIF creation tool available online. It provides the user with an option to add several images to create a GIF slideshow or trim a section of a video to turn it into a GIF. In addition, it also supports video URLs from YouTube, Vimeo and GIPHY.
IMGUR
Imgur is another very popular and widely used GIF creation tool available online. It gives users the option to make GIFs from hundreds of video sites. All a user has to do is post the link of the video they want to extract a GIF from on their website and they convert it into a GIF.
EZGIF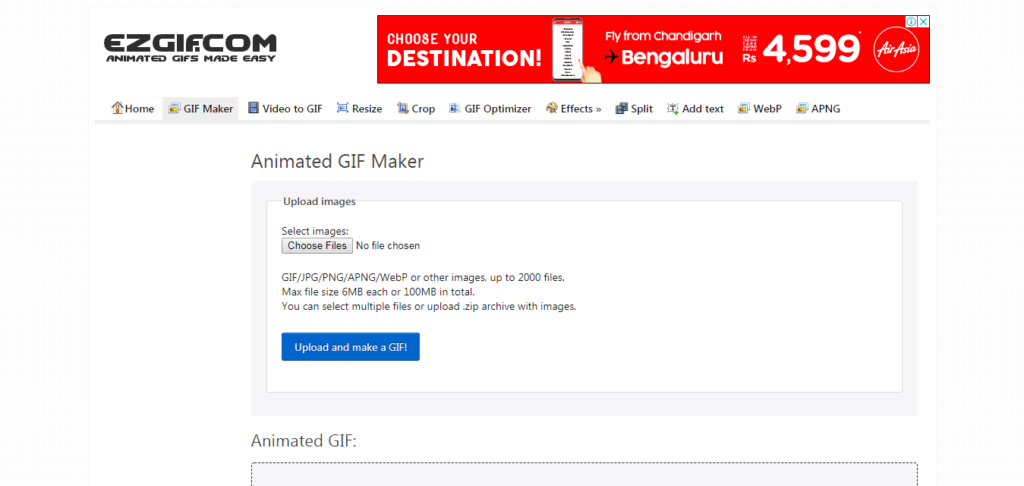 Ezgif provides users with animated GIFs made from images. It allows users to upload up to two thousand images, a maximum of 100 MBs. Users can upload multiple files or upload a .zip archive with images.
GIFMAKER
Gifmaker.me is a very simple website for GIF creation. It is not a very powerful tool for GIF creation but it is easy and simplified. It allows users to upload multiple pictures and then let them select other aspects of the GIF, like animation speed, frame size, etc.
Convertio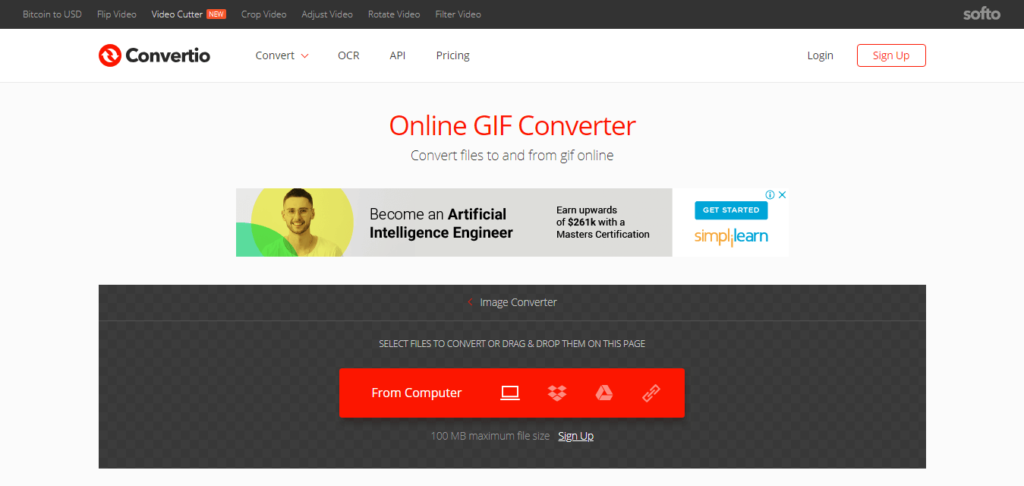 Convertio allows users to convert files from and to the GIF format. It allows users to upload files from their computers or other options like Dropbox, Google Drive or a direct URL option. It supports various formats like MP4, JPG/JPEG, PNG, AVI, SVG, and many more.
Toolson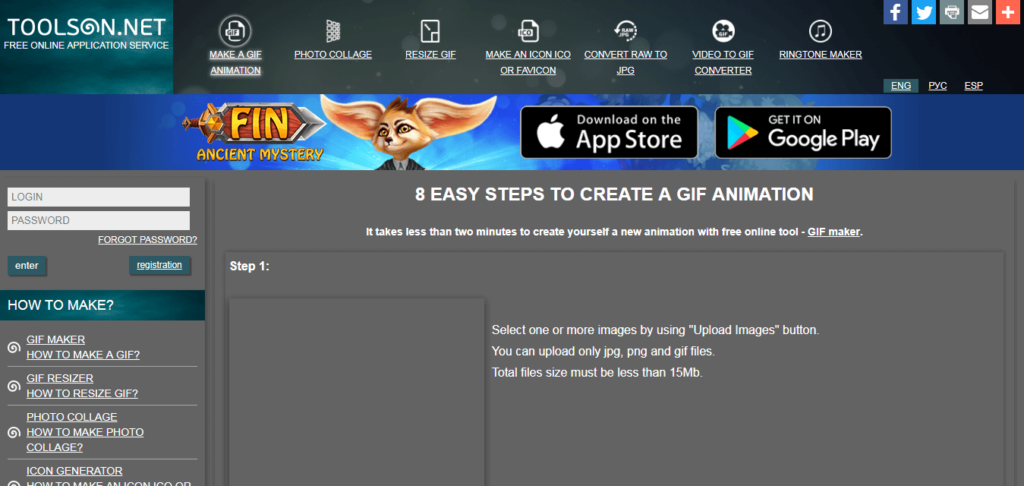 Toolson allows users to create their own GIF animations, with easy step by step introduction and instructions. It allows users to upload pictures, but only in JPG, PNG and GIF formats. Also they only allow files upto a total of only 15 MBs.
Createagif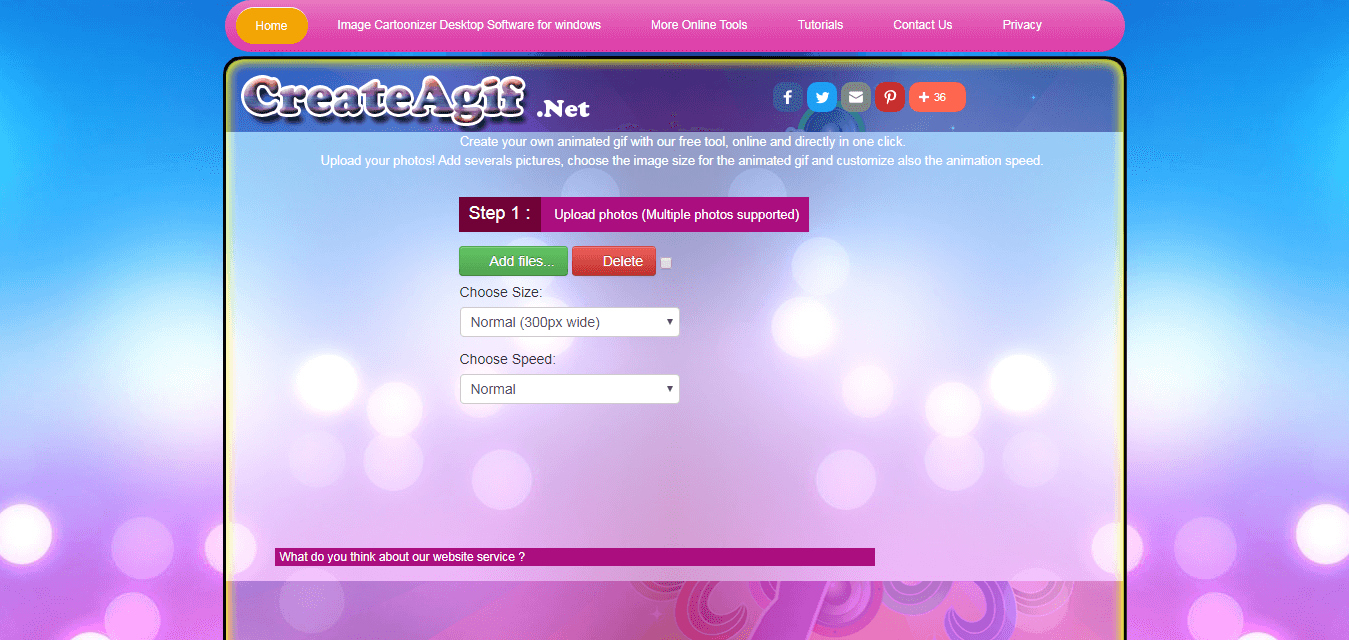 Creatagif is a completely free, online GIF creator, which allows users to create their own GIFs in just one click. Users can add several pictures, choose the image size and customize the animation effects and speed. Users can also select the pixel size of the animation.
Convertimage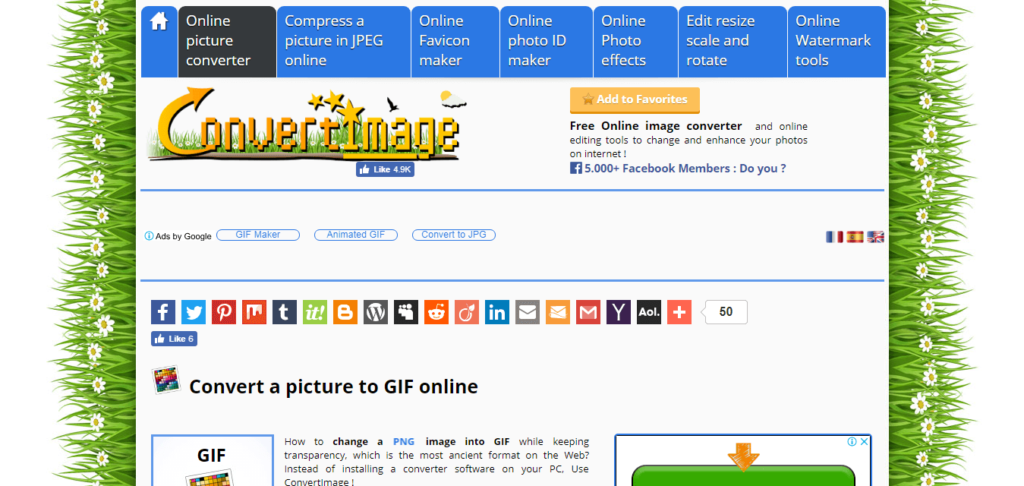 Convertimage is another online GIF creator tool which can open any kind of image and convert it into the GIF format. It can also convert other image formats like .CUR and .ICO files to PNG images. This website not only creates GIFs, it can efficiently compress JPEG images to increase webpage loading speeds.
Gifgear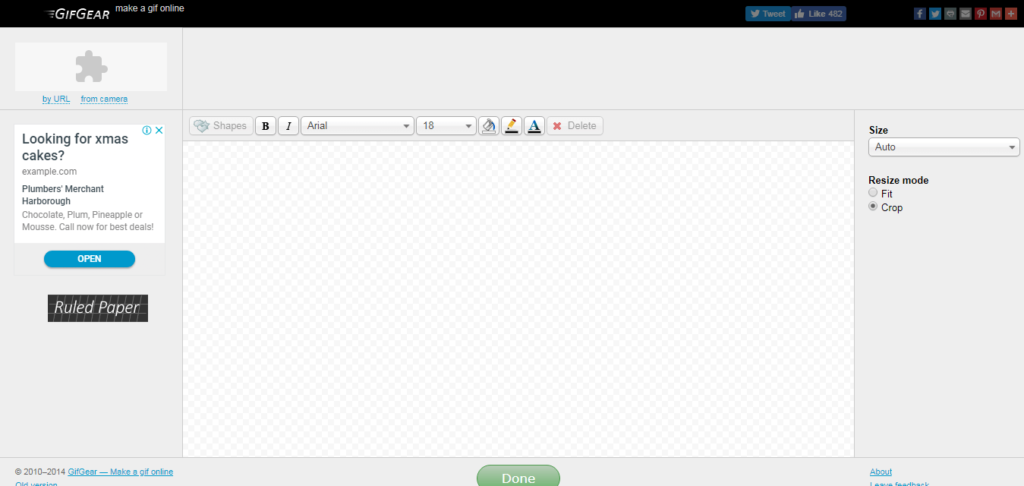 Gifgear is a very basic and a simple website for creating GIFs online. It only displays the essentials of creating a GIF. It allows the option to upload or drag and drop images into the browser and then choose the text font, font size, colour, and the pixel size of the GIF, and also the resizing characteristics.
GifMakerOnline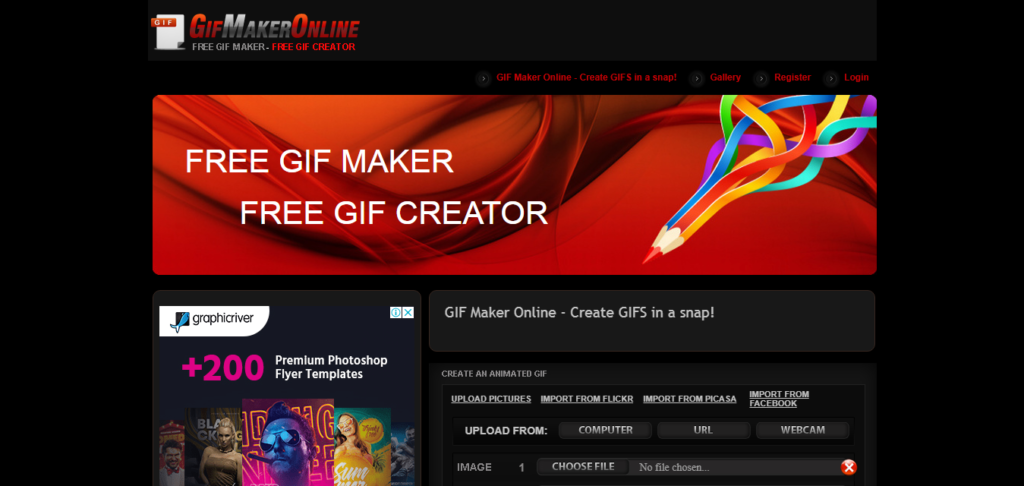 GifMakerOnline is another website which allows users to create GIFs completely for free. It allows users to upload pictures from their computers or import from other sources like Flickr, Picasa or Facebook, Webcam, or any URL. As standard, it allows users to select the pixel size of the GIF and also the animation speed of the GIF.