A simple picture can speak thousands of word. Have you ever thought about this old saying? Well! This is very true, what we are not able to tell, pictures say all of them with an amazing visual appearance. With the help of pictures, it has become much easier to share our thoughts and messages. When we talk about pictures then it is very known fact that it has to be amazing and when it comes on the web designing, then there are such tools which could make them stunning like never before. One such tool is a Mockup generator, which makes your art more interactive and appealing.
Mockup generators will simply amaze you by improving the speed in design workflow. Your clients need to understand how your proposed designs and the applications will work. But simply explaining them verbally won't work because verbally it becomes very complicated to understand the true essence of the art. In this case, Mockup generator helps you in explaining your fantastic designs and make it more adaptable with the situation. Regardless of being pro or beginner these mockup generator is meant for all web designers if they are passionate about their work.
Smartmockups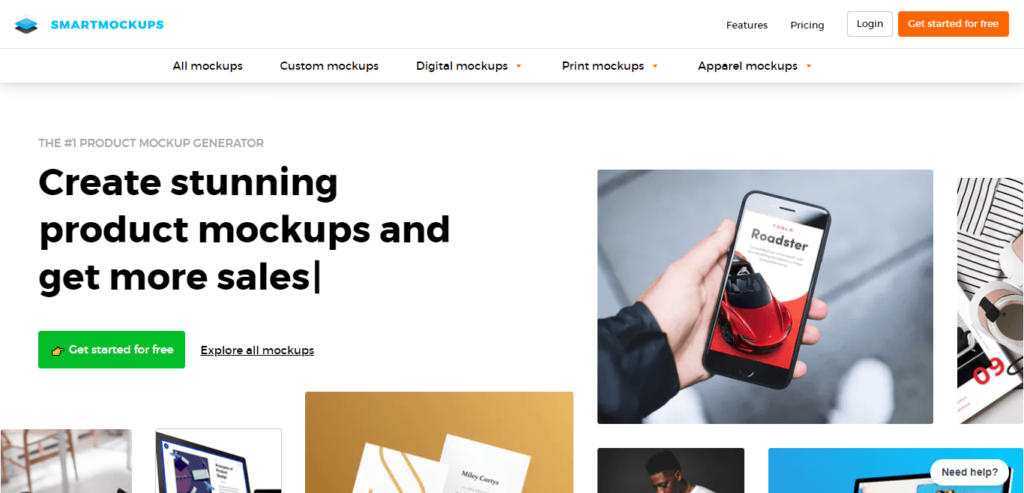 Smartmockups is a totally free platform for creating your designs with a stunning market appearance with just a matter of seconds. This tool offers you more than 1000s of mockups collection, which could be easily used with your web designing. You just need to select, upload and export, and your final design is ready.
Mockuper
Mockuper is enabled with such technology which allows you to design your products mockup more swiftly and easily. The best part of this amazing tool is, it comes with a 100% free package. You could choose any of the platform whether it is your desktop, phone, tablet or a poster, you can easily demonstrate the beauty of your design.
Nocode
With such an amazing interface nocode, enables its users to easily manage their workflow with an outstanding platform of it. It is a final stop for the web designers to show off their talent with such ease and speed in the platform.
Magic Mockups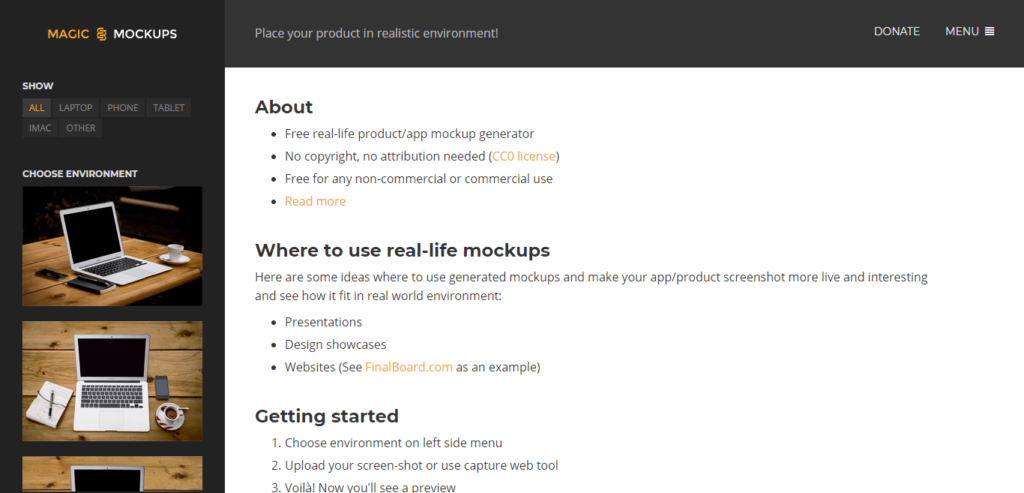 Magic Mockups is a free platform, which required no license from the user's side, along with this it has no barrier for commercial or personal purpose. This tool helps you in giving the real-life feeling to your presentations, design cases and websites in the most beautiful and attractive manner.
Placeit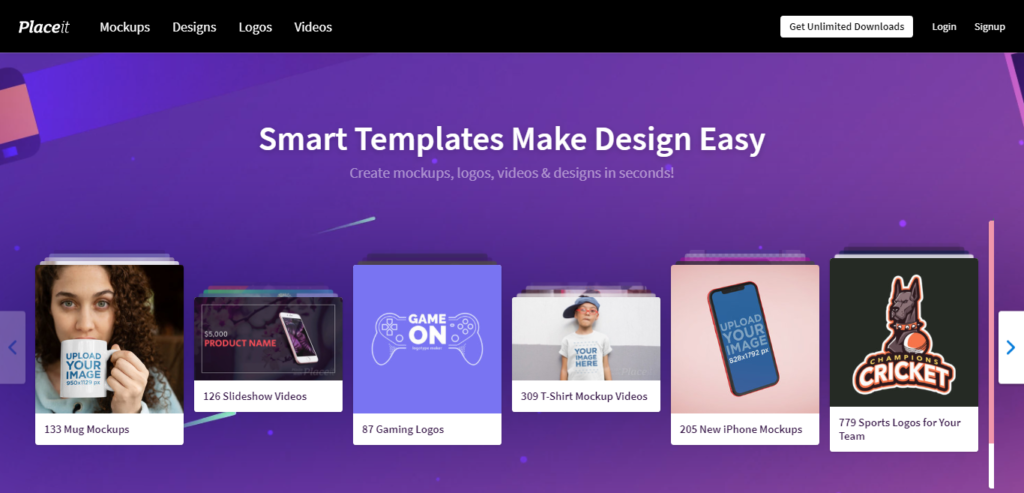 In just a blink Placeit makes your design much more soothing. This tool offers you a wide range of collection of Mockups on the internet, all of them are absolutely free for use. You just need to drop your design on the platform and it will generate the mockups easily.
Dunnnk
Dunnnk generates perplexing mockups for your designs and makes it eye-catchy for your clients in the most astonishing way. This platform has a wide range of mockups starting from iPhone, to apple watch and even Android, it includes everything in a single platform.
MockupsJar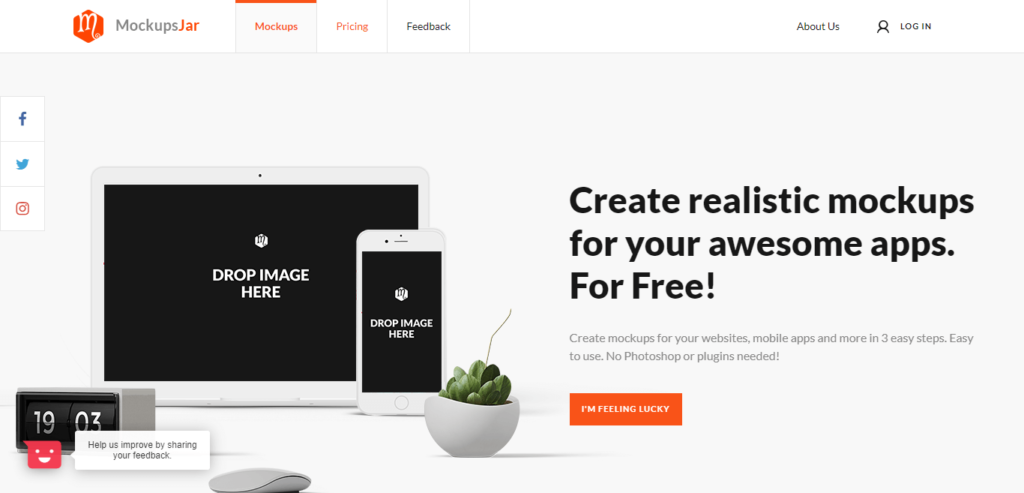 MockupsJar is all in one platform powering designs. It easily creates the mockups for your design in just a matter of minutes. It needs no photoshop or any plugins for showing its awesomeness, it just needs your design and it will begin its magic. Use it with just simple three steps and your mockup is ready.
MockUPhone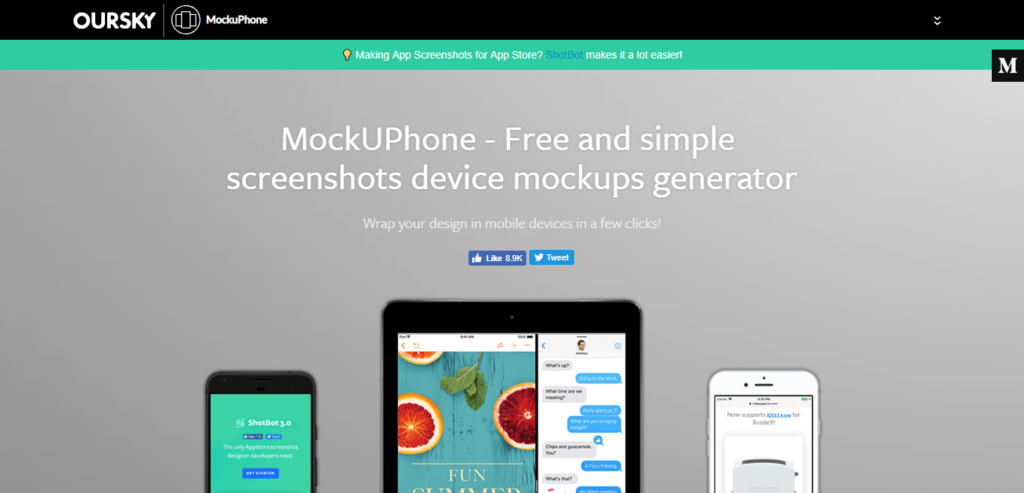 MockUPhone is a highly interactive platform which allows you to wrap your design in your mobile device in just a click. You just need to drop your design in the work box and your mockup will be generated in a matter of few seconds. It is best suited tool for beginners.
MockupPhotos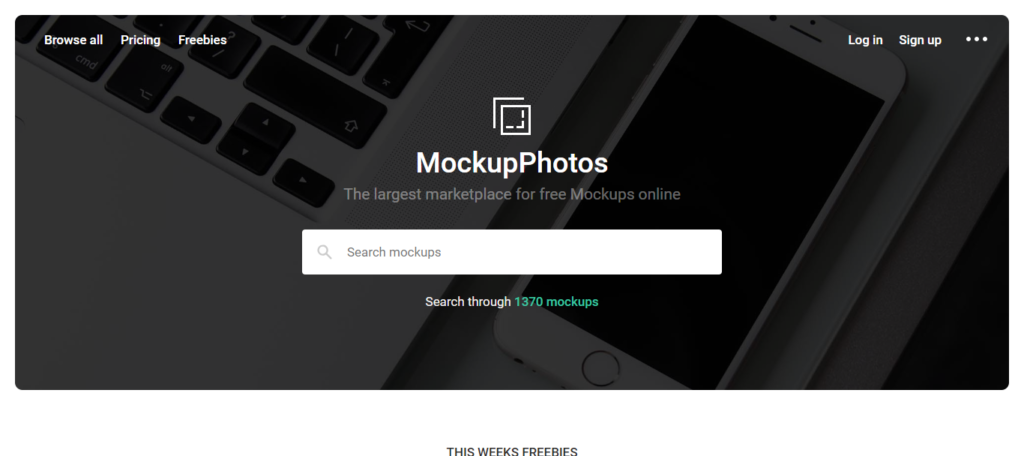 MockupPhotos offers the designers fun with creativity and productivity. This platform offers you high-quality photos for the mockups, and make it more enchanting. It helps you in showing your design to your clients in the most beautiful and realistic way.
Conclusion
No matter which tool you use, keep the golden rule of choosing the best in your mind. The world of mockup generator always helps you in presenting your design in a most amazing way. So, must use it in the best possible way.